Game: Transcendence Free Download

Explore the farthest reaches of Human Space in this open-world space adventure. Compelled to journey to the Galactic Core by a mysterious hyperintelligence, you must fight your way through dozens of star systems teeming with clashing empires, expansionist AIs, and fearsome xenophobes.
About This Game
Transcendence is an open-world, single-player game of space combat and exploration.
In the year 2419, humanity has colonized hundreds of star systems, strung like beads on the network of stargates built by a dead alien race. But now a god-like hyperintelligence is mentally compelling people to travel to the Galactic Core, and the Ancient Races of the galaxy have decided to quarantine all of Human Space. Alone in your ship, you must acquire whatever powers you can, and hope to survive long enough to unravel a secret that threatens the entire galaxy.
Adapt your strategy to survive the journey through dozens of randomly generated star systems. Take advantage of scavenged weapons and devices. No two games are ever alike, so adaptation equals survival.
Blast your way through the swarming tactics of Anarchist battlepods; steel yourself against the EMP attack of the Dwarg masters; and pray to Domina that you can withstand the terrifying archcannon of the Phobos dreadnought. Transcendence includes over a hundred different kinds of enemy ships and stations, each with distinct abilities.
Loot wreckage to obtain more powerful weapons, armor, and shields, or purchase them at dozens of different friendly stations. Earn unique high-tech weapons by completing missions for the Commonwealth Fleet or by helping the Corporate Hierarchy with their research.
Earn money by escorting the giant freighters of the Korolov Corporation; sell exotic ores extracted from asteroid fields with seismic charges; compete for glory at the gladiatorial games of the Battle Arena Maximus; or get an introduction to the Black Market and sell illicit goods for profit.
Includes Corporate Command and Eternity Port
The core version of Transcendence is available as a free download, but this Steam edition bundles two paid expansions.
Corporate Command gives you a chance to fly missions for the elite Corporate Hierarchy Operations Command. Three new player ships let you explore the realm of the corporations and confront the mystery of the chimeras—a foe that could threaten all of Human Space.
Eternity Port is a stand-alone adventure in which you play a CDM mercenary: a pilot hired by the virtual denizens of Eternity Port. Paired with an onboard-AI, you ultimately gain powers in both the physical and virtual worlds. But when a digital hyperintelligence threatens the entirety of Human Space, the only hope lies with the reclusive cyber-citizens of Eternity Port.
Continuous Development
Transcendence is a living game, constantly being improved through core updates and DLCs. The next major release will focus on Part II of the Pilgrim's story, in which we visit the rest of the galaxy, and the realm of the Ancient Races. But we also plan several minor releases before then. For Steam, in particular, we plan on supporting achievements and cloud saves.
Visit the Ministry of Records for a list of reported bugs and future enhancements.
Download Transcendence Game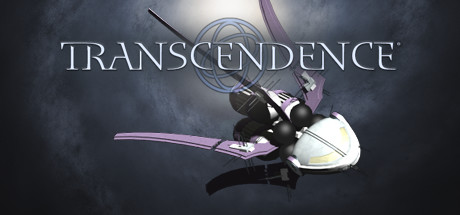 Transcendence Trailer

Game Transcendence Download
Title: Transcendence
Developer:
Publisher:
Release Date: 24 Jul, 2015
System Requirements
Minimum:

OS: Windows 7
Processor: 1 GHz dual core CPU
Memory: 1 GB RAM
Graphics: 1024×768 resolution.
DirectX: Version 8.0
Storage: 100 MB available space
Recommended:

OS: Windows 10
Processor: 2 GHz quad core CPU
Memory: 2 GB RAM
Graphics: 1280×800 resolution. Dedicated graphics card with 128 MB of RAM
DirectX: Version 8.0
Storage: 100 MB available space
Free Download Transcendence Game
Full Game, latest version. Download for Free!