Game: Survival Nation GO Free Download

Survival Nation GO is a flat-screen adaptation of the popular VR game Survival Nation. This is an open-world online RPG game with a Top-Down perspective in which you are the zombie apocalypse survivor. Your job is to support camp members, develop new skills, upgrade your equipment, and survive.
About This Game

Survival Nation GO is an online open-world survival set in a post-apocaliptic world. Your task is to survive in a zombie-infested world either by cooperating with other players and camp members in an RPG mode or choosing an aggressive approach and challenging other players in PvP. To achieve this, you will need to learn new skills, upgrade your equipment and acquire the basic resources necessary to stay alive. Don't worry. If you still don't want to play with other players, you can enjoy Solo mode and have fun playing alone.


Our team took great care to ensure that despite porting the game from VR to standard devices, the game did not lose content or that the quality of the game did not decrease. For this reason, all the mechanics have been adjusted to be enjoyable and intuitive on flat-screen devices. As a result, the game's content remains the same, and the game can be enjoyed by a wider range of players who do not have access to VR or prefer the traditional experience.


To survive, you need to have something to eat and drink. For this reason, in Survival Nation GO you have many ways to get the most important resources of everyday life. You can gather vegetables, hunt animals, fish, search abandoned buildings, and also cook various dishes. The choice is yours. In addition to basic needs, the biggest threat are zombies of which there are also quite a few. Besides the usual brain-eaters you may encounter special zombies that differ from others not only in appearance but also in behavior.

Cooperation is the foundation of survival. For this reason, you can gather a group of friends (or meet new ones) and go on an adventure together. Exchange items, cover positions and support fire against tougher mutants. But if you want to show your dominance over others, Survival PvP mode will be the way to go. And don't worry. If you're the loner type, you can always jump into a solo game.


In all of this, it is not just about your own survival, but about helping others and growing. Complete quests assigned by camp members, level up and learn new skills. With three different skill trees (Survival, Combat, and Endurance), you can focus on the aspects that matter most to you. In addition to your skill development, you can also take care of your gear. There's a reason the best athletes use the best equipment.


And what to do in your spare time? In your free time you can do whatever you like. You can go hunting, fishing, use a metal detector, search for valuable items with treasure maps, burn some zombie nests, defeat roaming bosses or take some time to dress up in style. The possibilities are many, the question is how you want to use them.


In times of apocalypse, weapons cannot be forgotten. There is a decent number of weapons at your disposal. In the game you will find melee weapons, one-handed pistols, powerful shotguns, rapid-fire rifles, a single-shot rifle, a bow and also explosives such as mines, explosive grenades or molotovs. There are many options for getting rid of zombies. When you find your favorite set of equipment, don't forget to upgrade it. It's a shame to waste the potential of such a good arsenal.
Join our Discord server to be updated.
Download Survival Nation GO Game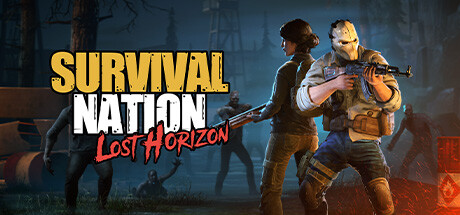 Survival Nation GO Trailer

Game Survival Nation GO Download
System Requirements
Minimum:

Requires a 64-bit processor and operating system
OS: TBD
Processor: TBD
Memory: TBD GB RAM
Graphics: TBD
Storage: TBD GB available space
Recommended:

Requires a 64-bit processor and operating system
OS: TBD
Processor: TBD
Memory: TBD GB RAM
Graphics: TBD
Storage: TBD GB available space
Free Download Survival Nation GO Game
Full Game, latest version. Download for Free!