Game: Street Legal Racing: Redline v2.3.1 Free Download

The most popular vehicle mechanic simulator in the world got a second life in the new Steam version! Build cars, tune them, crash, repair and race against other racers!
About This Game

Street Legal Racing: Redline is a legend, it's the world's most popular vehicle mechanic simulator with night drag races and on-track racing events. We have improved the original game by adding a lot of new features and fixing old bugs.
WARNING: THIS RELEASE IS STILL BETA, IT COULD BE UNSTABLE AND CONTAIN BUGS!
What's new:
16 cars from Street Legal 1 with all models, correct prices, descriptions, etc.
17 new high-quality maps, including drag strip with working traffic light
7 new gamemodes, including Drifting, Circuit racing and Drag racing
Pedals for automatic, semi-automatic and manual transmission
Swaybars
DTM modifications of Nonus, Baiern and Einvagen
DTM V8 engine
Shimutshibu Focer WRC bodykit
Fixed baiern custom headlights and little fixes to chassis
Paintable stock rims
Unlocked hidden suspension scripts
Bugfixes for previous versions of the game
Tyre texture replacement
New rear wings
Side exhaust for Prime DLH
New mufflers
Improved F3 camera for all stock cars
Skydome animation
Gullwing doors for SuperDuty
900km/h speed limit
Completely new high-quality animated graphic interface, a lot of fixes and improvements to old interface code
Russian language support
Debug features (stop EXE, on-screen debug, print to log)
THOR: little addon for asynchronous code execution
New type of GPS map with automatic route generator
Entirely new main menu
Extended freeride mode: now you can select the map
Add-on gamemodes and maps support
Extended career mode with over 60 racing events
Camera animations on race start
Both manual and automatic savegame support
New unlockable cheats (fillmygarage, testme, reddevil)
Completely new credits menu
Hall of fame: my personal memorial in the game in honor of the legendary members of Street Legal community
New soundtrack, including unreleased tracks of Hotel Sinus
Paint booth as a dedicated game area
Paintcans with selectable RGB/HSL color and capacity
No more vehicle information in Joe's dealership
New trade-in dealership
Three ROC prize cars
Automatic, semi-automatic and manual transmissions as separated parts
Differential as a separated part
Additional MC hood
New model of Prime car: DLH750
Prime DLH500 is not a special car anymore and become available for purchase
Police versions of playable cars in Hot Pursuit gamemode
Particle systems for tarmac, sand, gravel and grass
New ground detector code: now the game can tell you if you're driving off the asphalt area
Added code for checking RPM in the java
Added code for controlling vehicle programmatically from java
Built-in debug tools for placing environment sounds, camera animation points, OSD calibration, etc.
Completely new OSD for all stock cars
New default OSD
New game fonts
New cursors
New high-quality game icon and new logo
Ability to get into the car in dealerships
Vehicle class detection
Ghost driver feature
Ability to talk to police
High-resolution skydome textures
Animated OSD message boxes
Built-in automatic RDB builders to help modders
Flappable parts can be opened by click in dealerships
Tons of improvements in original game code
New decals and logos
Automatic save is more frequent
Completely new traffic
Moveable parts in the garage
Driveable garage
Special thanks to:
GTR-X-ITE
MiNTACiD
A-Crow
Sannex
FrIEnDKiLLeR
Razeil
Jim
Invictus
SnakeR
Akvalang
KOcccTya
ILLKING
user12
REDLINE_RACER
Draeghonov
JAG
123sw
karpej
JOZ
CjYoung
Green2989
Huge thanks to the great guy RASTA-BEAT! Dude, you're the best!
Download Street Legal Racing: Redline v2.3.1 Game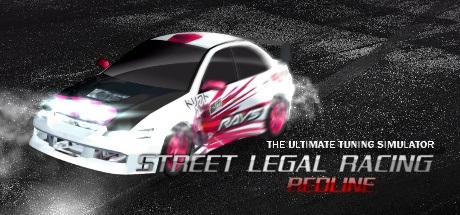 Street Legal Racing: Redline v2.3.1 Trailer

Game Street Legal Racing: Redline v2.3.1 Download
Title: Street Legal Racing: Redline v2.3.1
Genre: Racing, Simulation
Developer:
Publisher:
Franchise:
Release Date: 7 May, 2016
System Requirements
Minimum:

OS: Windows XP SP3
Processor: Intel Core 2 Quad 2GHz+
Memory: 512 MB RAM
Graphics: GeForce 9800
DirectX: Version 9.0c
Network: Broadband Internet connection
Storage: 3000 MB available space
Recommended:

OS: Windows 10
Processor: Intel Core i7 2.6GHz, quad-core
Memory: 2048 MB RAM
Graphics: GeForce GTX760
DirectX: Version 9.0c
Network: Broadband Internet connection
Storage: 3000 MB available space
Additional Notes: SSD drive is higly recommended for the best performance
Free Download Street Legal Racing: Redline v2.3.1 Game
Full Game, latest version. Download for Free!