Game: Project AlbatrOS Free Download

Take on the role of an underwater reef explorer, find a way to save the corals from extinction. Dive into the colorful waters of Water, explore and admire the local reef, explore the mystery of the island. Gather resources to create your own bases in order your survival.
About This Game
You are the leader of a research group looking into the last concentration of reefs around the world. However, during a closer look at your latest discovery, the entire research station was attacked and destroyed, by an unknown group. You are the only survivor but you must rise to the task and save the entire local reef from death. Just how to do it if Water Is All You Can See.
Beautiful Flora and Fauna

As soon as you dive into the water around you, you can see a lot of colorful fish and coral reefs, more specifically, more than 100 different species of both fish and reefs. With your atlas in your handy tablet and camera, you can take photos of the fish you encounter to then pin them up in the atlas. In it, in turn, you can see where each species is located in this vast world.
Survive, Collect, Create

However, you also need to survive somehow. Search for the necessary resources and equipment that will increase your chances of survival in the new conditions. Collect a variety of materials that will allow you to further develop and facilitate further research. Explore underwater caves to gain access to rarer minerals and fish.
Am I Alone?

As you explore the next island, you are bound to come across a monolith. Questions come to mind: Who built it? What is it? Does he have anything to do with the attack on your station? And… why is he talking?
Hurry up

During your stay, you may notice how the condition of the entire reef is deteriorating. There is not much time left before it fully dies. However, there is one way to undo it….
Build Your Own Bases

Your own base will certainly help you in this task. You can set up a research center in it, a Silicon Valley, or a simple observatory. The choice is up to You.
Create A Reef From Scratch!

What if it was possible to create your own reef from scratch like this? Well, yes – it is. You can place any species of coral reefs and fish in it, and fully manage its location and placement of individual elements. In addition, You don't have to limit yourself to just one, so you are only limited by Your creativity.
From the creators

We are a small studio with big ambitions, with this game we would like to make people think about the dying reefs around the world. We don't have much time left to do something about it. Since 1980 alone, the world has lost half of its coral reefs. We hope that in another 40 years we will be able to continue to see these beautiful ecosystems.
Download Project AlbatrOS Game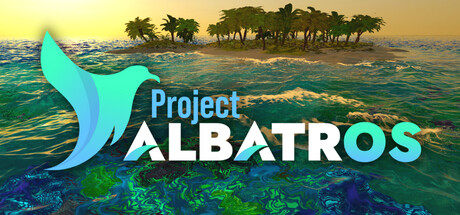 Project AlbatrOS Trailer

Game Project AlbatrOS Download
Title: Project AlbatrOS
Genre: Adventure, Early Access
Developer:
Publisher:
Release Date: To be announced
System Requirements
Minimum:

OS: Windows 7 64bit
Processor: Intel i3 4150 or equivalent
Memory: 2 GB RAM
Graphics: NVIDIA GeForce GTX 550Ti or equivalent
Storage: 3 GB available space
Recommended:

OS: Windows 7 or more 64bit
Processor: Intel Core i5-11400 or better
Memory: 8 GB RAM
Graphics: NVIDIA GeForce GT 1030 or better
Storage: 3 GB available space
Free Download Project AlbatrOS Game
Full Game, latest version. Download for Free!